This is a very festive dish that will fill your house with so much aroma that people will wonder what is it that you are celebrating at your house. I learned to make (or rather eat) stuffed apples in Poland where I was born. Whenever mom had nothing sweet to serve, she would bake apples. Over time, she became more and more creative with what went into the apples. Poppy seeds and nuts were my absolute favorite and this is what I would like to share with you.
Learn how to add more hormone-balancing ingredients to your meals with our FREE 15 Breakfasts to Rebalance Your Hormones guide here.
Poppy Seed-Stuffed Apples
Author:
Magdalena Wszelaki
Ingredients
12 large organic apples (yes, you want to get organic)
1 cup poppy seeds
¼ cup honey or coconut nectar
1 tbsp vanilla extract
1 cup pecans, chopped
½ tsp all spice
2oz (50g) dark orange chocolate, chopped to small pieces
2 tbsp coconut oil
How To Make
Preheat the oven to 375F (190C)
Wash and dry the apples
Grease a glass baking form with half of the coconut oil
Cut out the core of the apples using a large spoon but do not cut through to the bottom
Use the rest of the coconut oil to cover the outside of each apple
Combine poppy seeds, honey, vanilla extract, nuts, all spice and chocolate in a bowl
Stuff apples with the filling
Bake till the outside of the apples is soft
Serve warm (not hot) or cold
Notes
Note: You can make a whole batch of these stuffed apples and freeze them for later.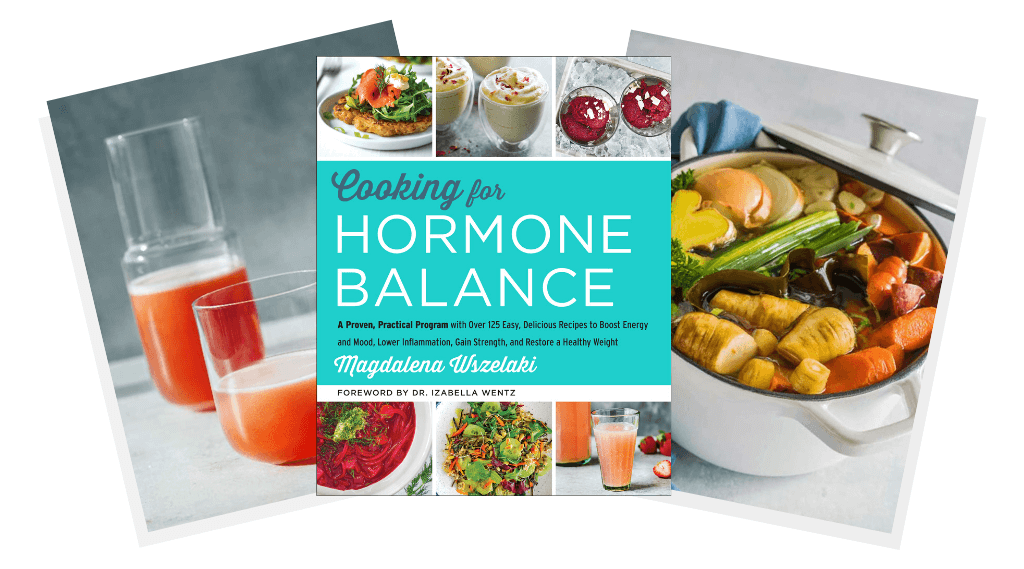 In my cookbook, Cooking For Hormone Balance, you'll find over 125 easy, delicious recipes to nourish your body and balance your hormones without calorie restriction or deprivation.
All of the recipes are based on 20 hormone-supporting superfoods and 20 hormone-supporting super herbs—with modifications for Paleo, Paleo for Autoimmunity (AIP), anti-Candida, and low-FODMAP diets.
You can get a copy of the cookbook here.