A great dessert to cool down on a hot summer day. The Tart Cherry Sorbet requires no ice cream maker and contains no added sugar. I added star anise which is an unusual spice but it goes incredibly well with the tart cherries. Feel free to experiment with any other low-glycemic fruit and herbs.
Learn how to add more hormone-balancing ingredients to your meals with our FREE 15 Breakfasts to Rebalance Your Hormones guide here.

Tart Cherry Sorbet
Equipment: high-speed electric blender
Author:
Magdalena Wszelaki
Ingredients
3 cups frozen tart cherries
1 ripe banana or ¼ cup coconut butter
1 teaspoon ground star anise
Pinch of sea salt
Roasted unsweetened coconut flakes, optional
How To Make
Place the cherries, banana and star anise in a high-speed blender. Blend on high until the sorbet reaches a creamy consistency. Add ¼ cup of cold water if the blades are not catching the food.
Ladle to individual ramekins and sprinkle with coconut flakes. Serve immediately.
Notes
Supports: Paleo, AIP, low-FODMAP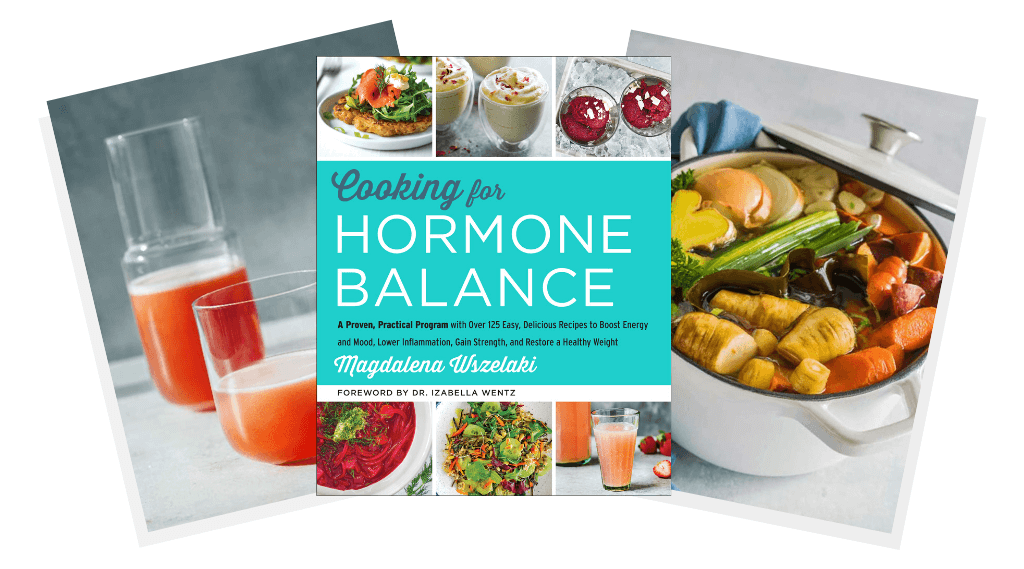 In my cookbook, Cooking For Hormone Balance, you'll find over 125 easy, delicious recipes to nourish your body and balance your hormones without calorie restriction or deprivation.
All of the recipes are based on 20 hormone-supporting superfoods and 20 hormone-supporting super herbs—with modifications for Paleo, Paleo for Autoimmunity (AIP), anti-Candida, and low-FODMAP diets.
You can get a copy of the cookbook here.