Here is yet another way to use preserved lemons in your cooking.  As a reminder, I shared with you here how to make preserved lemons.  They are wonderful for adding in more probiotics for gut health.
This simple sparkling tonic is so light and refreshing plus it gives you a dose of healthy gut bacteria. Try it as a "mocktail" if you're planning to participate in Dry January this year.
The fermentation process transforms the lemon peel's bitterness into a unique taste that will amaze you. Preserved lemon is also high in probiotics and contains liver detoxing essential oils in the peel. Use the rind and discard the pulp. It is a staple condiment in North Africa and is available at any Middle Eastern grocery.
[adrotate banner="19″]
Preserved Lemon Tonic
Author:
Magdalena Wszelaki
Ingredients
¼ preserved lemon peel, minced
1 tablespoon honey
8 ounces sparkling water
Ice cubes
How To Make
In a tall glass, combine minced preserved lemon peel and honey.
Stir until well combined.
Pour in sparkling water and stir until thoroughly mixed.
Then, in a serving glass, place ice cubes at the bottom and pour lemon, honey water over the top to finish.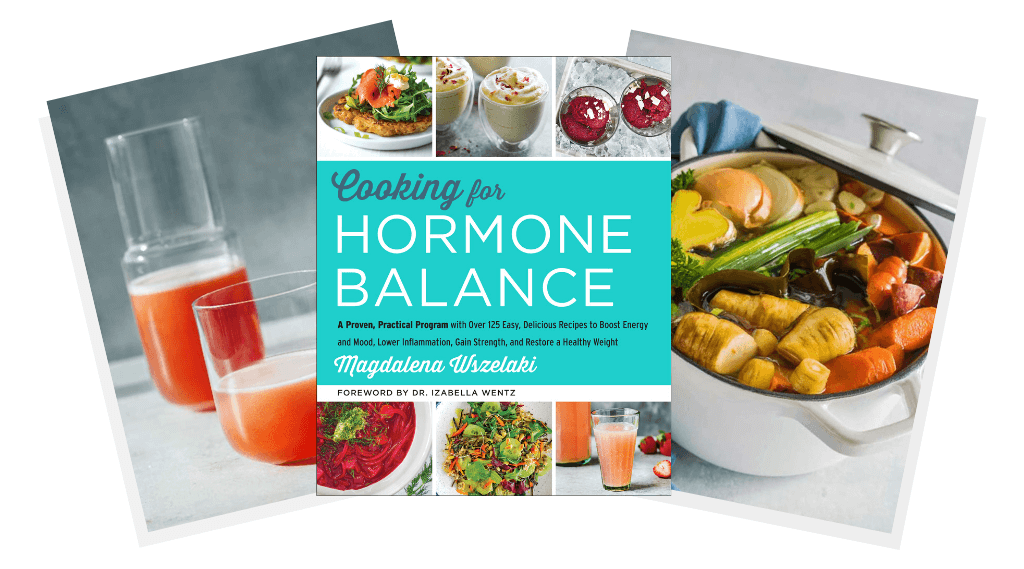 This preserved lemon tonic delivers a healthy dose of probiotics. You can find more recipes like it in my cookbook, Cooking For Hormone Balance, with over 125 easy, delicious recipes to nourish your body and balance your hormones without calorie restriction or deprivation.
All of the recipes are based on twenty hormone-supporting superfoods and twenty hormone-supporting super herbs—with modifications for Paleo, Paleo for Autoimmunity (AIP), anti-Candida, and low-FODMAP diets. Get the cookbook here.