Broccoli sprouts are a hormone-balancing superfood.  This tonic is a wonderful way to use a simple healing food to help reverse estrogen dominance.
Sprouts of cruciferous seeds have a highly estrogen-balancing quality.  Aim for 2-3 tbsp per day.  Lemon juice is very alkalizing for the body.  And salt is great for rehydrating.
Learn how to add more hormone-balancing ingredients to your meals with our FREE 15 Breakfasts to Rebalance Your Hormones guide here.
Broccoli Sprout Shot
Equipment: High-speed blender
Author:
Magdalena Wszelaki
Ingredients
½ cup broccoli sprouts
½ cup filtered water
Pinch sea salt
Juice of 1 lemon (about 2 tablespoons)
How To Make
Place everything in a high-speed blender and mix until bright green and all the sprouts are combined. Serve immediately.
Notes
Storage: Best enjoyed fresh, but any leftovers should be stored in the fridge for a day at most.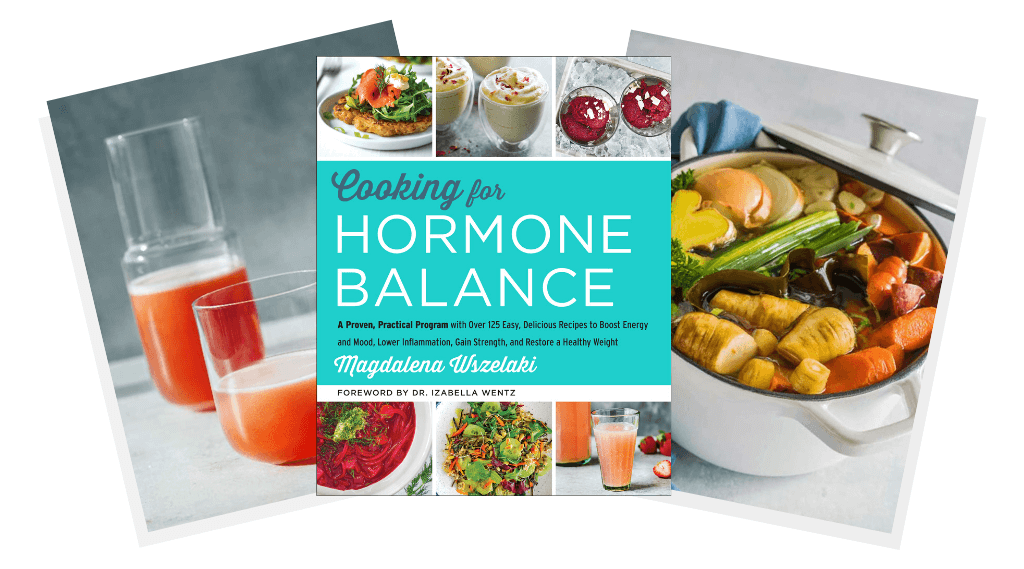 In my cookbook, Cooking For Hormone Balance, you'll find over 125 easy, delicious recipes to nourish your body and balance your hormones without calorie restriction or deprivation.
All of the recipes are based on 20 hormone-supporting superfoods and 20 hormone-supporting super herbs—with modifications for Paleo, Paleo for Autoimmunity (AIP), anti-Candida, and low-FODMAP diets.
You can get a copy of the cookbook here.