Unlike most bread, this loaf contains no yeast and requires no sourdough starter.
Instead, this buckwheat-based bread uses fermentation to create a naturally leavened loaf. Fermentation offers an important gut-healing benefit – it makes it more digestible. In spite of its name, buckwheat does not contain wheat and is, therefore, free of gluten.
It contains a great deal of fiber, magnesium, and manganese.
Learn how to add more hormone-balancing ingredients to your meals with our FREE 15 Breakfasts to Rebalance Your Hormones guide here.
Sourdough Buckwheat Bread
Equipment: glass bowl, food processor or blender, 9 x 5 x 2½-inch baking pan
Author:
Magdalena Wszelaki
Ingredients
1½ cups raw buckwheat groats (not the toasted variety known as "kasha")
1¾ cups mineral water (if using filtered, be sure it contains no chloride or fluoride)
1¼ teaspoon sea salt
Olive oil for greasing
How To Make
Rinse buckwheat groats under running water.
Combine the groats and water in a large bowl. Cover the bowl with a plate or lid and let the mixture soak at room temperature for 8 hours.
Transfer the groat mixture to a blender or food processor and pulse several times until groats and water are well combined but still coarse. Do not overblend them - or the fermentation will happen too quickly.
Transfer this mixture back to a large bowl (I like to use Pyrex so I can see the batter), cover and let it ferment at room temperature ranging from 72F to 76F for 12 to 24 hours or until the batter becomes bubbly and slightly raises. In winter, I leave the bowl in the oven with the light on and leave the oven door ajar.
Preheat the oven to 400F.
Line the baking pan with parchment paper and grease with the olive oil.
Stir the salt into the batter. Transfer the batter to the baking pan.
Bake uncovered for 50 to 55 minutes or until the toothpick comes out clean.
Cool the bread before slicing.
Notes
I like to toast it before serving it.

Storage instructions:
The bread can be stored in an airtight container for two days at room temperature, or up to 5 days in the fridge.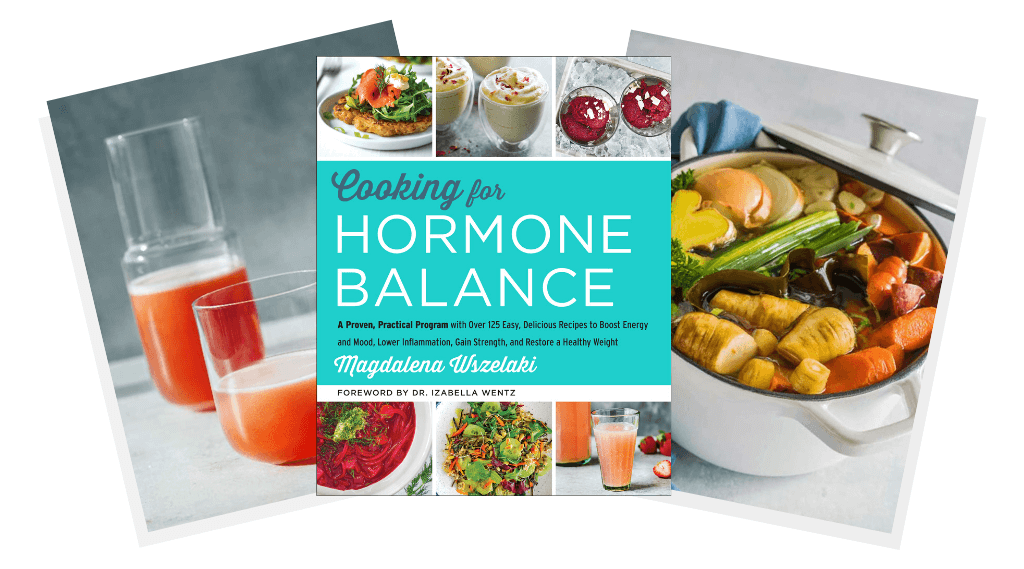 In my cookbook, Cooking For Hormone Balance, you'll find over 125 easy, delicious recipes to nourish your body and balance your hormones without calorie restriction or deprivation.
All of the recipes are based on 20 hormone-supporting superfoods and 20 hormone-supporting super herbs—with modifications for Paleo, Paleo for Autoimmunity (AIP), anti-Candida, and low-FODMAP diets.
You can get a copy of the cookbook here.