Making your own coconut milk is superior to store-bought.  Follow this simple recipe and nourish your body with a clean and pure non-dairy milk.
Learn how to add more hormone-balancing ingredients to your meals with our FREE 15 Breakfasts to Rebalance Your Hormones guide here.

How to Make Coconut Milk
Equipment: Hammer, Screwdriver, An old cloth cheesecloth or a flour bag, Blender, Sieve (large is best)
Author:
Magdalena Wszelaki
Ingredients
4 coconuts, old, brown ones
Filtered water
How To Make
Wash the coconuts on the outside.
Punch two holes through the eyes of the coconut using the screw driver and the hammer.
Turn the coconut upside down and let the coconut water sip out (you can drink it, it's a great electrolyte).
Wrap the coconut in the old cloth and crack it with a hammer.
Separate the coconut meat from the shell of the coconut with a knife.
Cut the meat to chunks and put it into the blender.
Fill up the blender with warm/hot water till it covers the coconut meat.
Blend for one minute.
Pour the mixture into a sieve covered with a cheesecloth.
Pick up the four corners of the cheese cloth and squeeze out the liquid.
This is your milk!
Notes
You can use the remaining coconut flakes to make coconut flour, or just add them to smoothies and baked goodies. Coconut milk will last only for 2-3 days in the fridge, or you can freeze it in Mason jars.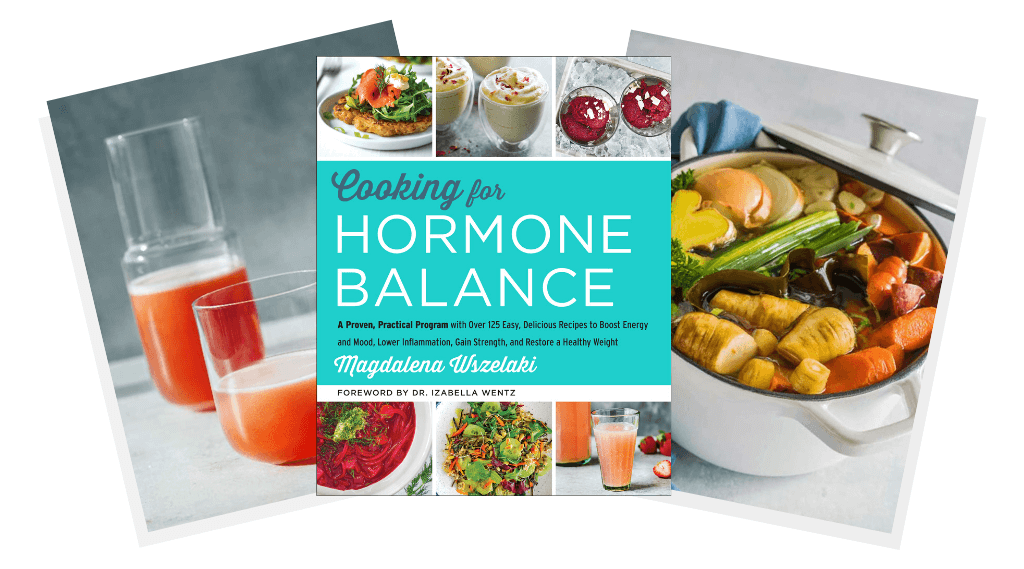 In my cookbook, Cooking For Hormone Balance, you'll find over 125 easy, delicious recipes to nourish your body and balance your hormones without calorie restriction or deprivation.
All of the recipes are based on 20 hormone-supporting superfoods and 20 hormone-supporting super herbs—with modifications for Paleo, Paleo for Autoimmunity (AIP), anti-Candida, and low-FODMAP diets.
You can get a copy of the cookbook here.