I have never shared this with you before. In fact, most of my close friends don't know the below details. 
I have been running my nutrition practice for 6 years now.
Things have not always been rosy. I started with over $200K in savings and I lost it all in 4 years of trying to help people, coach, hassle for business, form partnerships and then simply survive.
It's bad business when you lose that much money. My adrenals got pooped once again, I lost confidence and became frustrated. Worse of all, there was no one I could share it with. I was simply too embarrassed.
Fast forward today, I have a fast-growing and thriving community of over 225K followers, over $600K/year in solopreneur revenue, most of which is now passive income. I have a wonderful and growing team of caring women who give a damn. I got a book deal from Harper Collins. My Hashimoto's is under control, my adrenals are rested and I feel better at age 43 than when I was 23. I'm in a loving and supportive relationship with a beautiful man. We live the dream we created two years ago: to live an international and somewhat nomadic life (currently in Iceland). So I can write and develop awesome recipes and content that changes and saves women's lives. My heart is full and my gut is healed.
Some say it's luck.
I don't believe in luck. Luck is the outcome of very hard work, focus and mentorship.
Mentorship.
Over the next few months, I will be sharing some of the nutrition and business mentorship programs, people and resources (some are free) that helped to get my game on. To win back the freedom I aspired to regain after I left advertising in 2009. To start a mission-driven life.
I see many coaches and practitioners struggling and spinning their wheels. Many say that you can't survive being a coach. That there is no money in nutrition.
That is utterly not true.
Let me share with you the program that made a critical difference in turning my business around – the Holistic Nutrition Lab by my mentor, Andrea Nakayama.
Andrea and I did a 30-minute interview where we talked about how her teachings transformed the practices of many.
Interview exerts:
0:00  I get daily emails asking where I got my education from.
1:40  Introducing the impressive Andrea and her unique skills.
2:51  How this program transformed my practice:
-> I totally upped my game in nutrition knowledge.
-> I was able to work on more complicated cases so much so that doctors in CA started referring their "mysterious" patients.
-> I learned some timeless nutritional truth bombs: "Your health will always evolve, as frustrating as it is to hear. Things that worked six months ago might not work now and things that are working now might not work in six 6 months."
-> My clients would often say: "I don't know why my doctor never told me this."
-> Not looking at the disease but the underlying causes; the medical history of the person, her parents' health, where she lived, how much or little she loves herself. Functional matrix.
-> Non-dogmatic approach, how much I learned about supplements, which brands, what to look at in product packaging.
-> Gained trust of my clients.
-> Confidence to expand my business from thyroid to holistic hormonal health.
-> I live the life I wanted: internationally, nomadic and writing a book.
9:47  Andrea about how the brain cancer diagnosis and the subsequent death of her young beloved husband while being pregnant brought her to this work.
11: 15  Andrea talks about the principals that made her such a successful and booked-up practitioner.
17:23  Who is the ideal candidate for the program?
19:38  Andrea explains how the program is structured (from an easy entry-level to a 9-month course)
23:06  Why I recommend going straight into the Digestive Intensive.
23:45  What support to expect (this is HUGE)
Links to the programs we referenced:
Functional Nutrition Video Series (Free)
–>>>Digestive Intensive  (January 2017 dates TBA) <<<– I recommend to start here.
Full Body System (February 2017 dates TBA) 9-month course which I recommend to do after the Digestive Intensive.
I hope you find this interview helpful in evaluating if this is the right nutrition program and investment for you in getting your game up. It certainly was for me and I would take it again any time over.
With many blessings,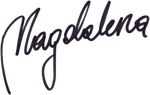 P.S. I don't know if you noticed but in the first few minutes of the video, I actually got all emotional and started choking up. It was a good choke though. 🙂