Herb salt at hand is my secret trick to kicking savory dishes up a notch. You can add it to steaks, fish, stews and soups for a punch of flavor.
You just need a handful of dried herbs and coarse sea salt to make it this quick herb salt. And you most likely have them all in your pantry already. Plus, making it yourself at home is much healthier (and cheaper) than buying those store-bought seasoning salts with questionable ingredients.
Tips on How to Cook with Herb Salt
If using herb salt with meat, rub 1 tablespoon of herb salt evenly all over the meat and let sit for at least 30 minutes before cooking.
In soups, stews, and stir fry recipes, add in the herb salt while cooking and mix well to ensure the salt dissolves and is evenly distributed.
If you have a grinder, place the herb salt in the grinder and use it as a finishing salt over cooked meals.
Learn how to add more hormone-balancing ingredients to your meals with our FREE 15 Breakfasts to Rebalance Your Hormones guide here.

Easy Homemade Herb Salt
Author:
Magdalena Wszelaki
Ingredients
2 cups coarse sea salt
½ cup dried parsley
½ cup dried rosemary
½ cup dried thyme
½ cup dried oregano
½ cup dried granulated garlic
How To Make
Combine the salt and dried herbs together in a large mixing bowl. Mix well to combine until all the ingredients are evenly distributed
Store in an airtight glass jar.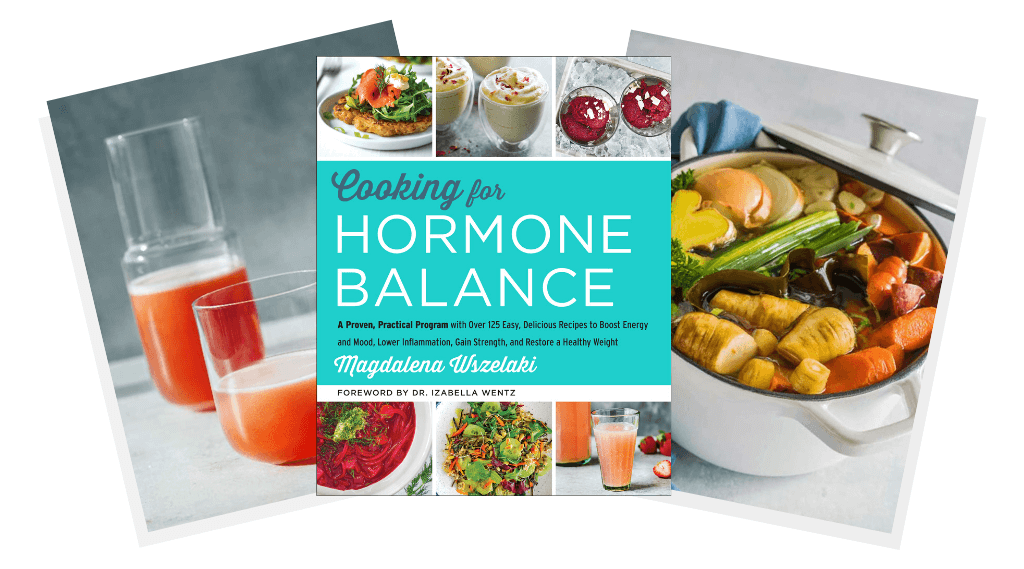 In my cookbook, Cooking For Hormone Balance, you'll find over 125 easy, delicious recipes to nourish your body and balance your hormones without calorie restriction or deprivation.
All of the recipes are based on 20 hormone-supporting superfoods and 20 hormone-supporting super herbs—with modifications for Paleo, Paleo for Autoimmunity (AIP), anti-Candida, and low-FODMAP diets.
You can get a copy of the cookbook here.